Is It Better To Drive In Overdrive Or Normal Drive?
Unless driving conditions in the Topeka area indicate otherwise, Certified Transmission tells our customers that transmission are controlled electronically by a computer and should be driven in overdrive.
Coronavirus Client Message
We care for and value our clients and team. Our shop has implemented policies & practices to do our part to minimize the spread of the Coronavirus at our place of business.
Read Our Policy
Certified Transmission
2081 S. Kansas Avenue, Topeka, KS
Driving Directions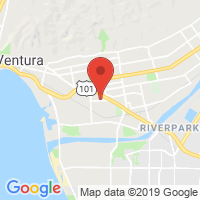 Weekdays:
7:30 AM to 6 PM
Closed Weekends
TESTIMONIALS
Within the hour my truck was towed to the shop and by Wednesday my truck was reborn.
Great customer service! Jacob Brown was quick to figure out what was wrong with my 06 Titan and the estimate was fair and just.
It's nice to know that there are salesmen still out there that truly care about people and take a few minutes out of there day to lend a hand when they really didn't have to.
Ernest Prescott
Burlingame Kansas
It is good to know that Certified Transmission does business in an honest "old fashioned" way of doing business!
Dennis Hatch
Burlington KS
I could not ask for better service. They were so fast and prompt and kept in touch with me every step of the way.
Nellie Brockhoff
Fairview KS
Extremely satisfied with the overall professional service they extended to me.
Kathy Nelson
Eskridge Kansas
Thank you Kevin for doing things correctly. Quality work, quality people...restored my optimism.
The repair shop he recommended was very professional, as well.
I would recommend this shop to anyone and they gained a new customer with their expert service.
The service manager was knowledgeable and answered all questions. I would recommend this facility to anyone.
Monte Smith
Reeds Spring MO