Share a Review
Certified Transmission
2081 S. Kansas Avenue, Topeka, KS
Driving Directions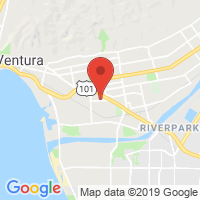 Weekdays:
7:30 AM to 6 PM
Closed Weekends
TESTIMONIALS
This Topeka transmission shop provided nothing short of top-notch customer service.
I would highly recommend this transmission shop in Topeka to anyone in need of a service or repair.
Monte Smith
Reeds Spring MO
I have also had them service my transmission in the truck and will continue to take my vehicles to this transmission shop.
I had it towed to Certified Transmission here in Topeka and shortly after they had it back on the road again in no time. I highly recommend this transmission shop, and the crew and management, they are top-notch!
If a transmission ever went out in a vehicle we owned again, we would take it to Certified.
It's nice to know that there are salesmen still out there that truly care about people and take a few minutes out of their day to lend a hand when they really didn't have to. Thanks Certified Transmission! Five stars.
Ernest Prescott
Burlingame KS
very professional and pleasant to work with. I would recommend Certified Transmission for any of your transmission problems.
Jeff worked together with the another auto shop in Topeka, arranging it so that Certified did our work but it was paid through the financing plan we already have. Now we simply have to pay our financing, and we have our car back.
Randy at Certified's Topeka transmission shop was very open and knowledgeable about the issues I was having with my transmission and explained everything to me that they were going to do.
Dalton Voelker
Valley Falls KS
Extremely satisfied with the overall professional service Certified Transmission extended to me.