Team
Certified Transmission understands the importance of finding a well-trained & qualified automotive transmission technician in the Topeka area. This is why our expert transmission technicians are professionally trained and certified. Each automotive specialist on our team strives for excellence in every repair and service performed at our shop.
Randy Speakman

Gordon Kehler

Kevin Johnson
Randy Speakman
Store Manager
Randy is originally from Topeka Kansas and has worked in the automotive repair industry since 1979 when he was servicing vehicles for a local auto repair shop in Topeka, to include changing oil, repairing and mounting tires, etc. Joining Certified Transmission in 2018, Randy has been a valued and appreciated member of our team ever since. Married for over 30 years.
Randy's qualifications include being an ASE Certified Master Technician, GM Certified Master Technician, and has a Service Manager Master Certification from the Ford.
When not helping out customers at the transmission shop in Topeka, one might very well find this avid car guy at a local car show in the Topeka area or at home working in his wood shop.
Randy is the proud father and grandfather of two sons and two beautiful grandchildren.
Gordon Kehler
Diagnostician
Gordon is originally from Kansas and started officially working in the automotive repair industry in 1975, but he will tell you he has been fixing cars as long as he can remember. In 1985 Gordon achieved his ASE Master Certification and his ASE L1 Certification in 1994. Both of these have been kept current and up to date. From 1991 to 2019 Gordon held a GM Master Technician Certification. Gordon joined the team at Certified's transmission shop in Topeka in 2019 as the diagnostician.
When not diagnosing transmission problems one might find Gordon working in the garden or with a fishing rod in his hand at a nearby lake. Gordon and his wife have raised three children and are the proud grandparents of six beautiful grandchildren.
Kevin Johnson
Technician
Kevin is the technician at Certified's transmission shop in Topeka. On a typical day one might find Kevin working under customers' vehicles performing fluid changes or preparing for the installation of a Certified remanufactured transmission. Kevin started fixing cars for Certified Transmission's customers in 2018. When asked what he likes about working for Certified Transmission the most, Kevin will likely tell you it is having the opportunity to work with his fellow experienced technicians and diagnosticians at the shop.
When not working under a car or truck at the transmission shop in Topeka one might very well find Kevin standing over the smoke barbecue or working on his 54 Dodge C1 pickup truck originally owned by his great-grandfather at his home in nearby Maple Hill. Kevin is married to a wonderful wife and is the proud owner of two beautiful children.
Certified Transmission
2081 S. Kansas Avenue, Topeka, KS
Driving Directions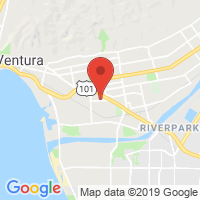 Weekdays:
7:30 AM to 6 PM
Closed Weekends
TESTIMONIALS
Thank you Kevin for doing things correctly. Quality work and people that restored my optimism.
Jeff worked together with the another auto shop in Topeka, arranging it so that Certified did our work but it was paid through the financing plan we already have. Now we simply have to pay our financing, and we have our car back.
If a transmission ever went out in a vehicle we owned again, we would take it to Certified.
I have also had them service my transmission in the truck and will continue to take my vehicles to this transmission shop.
very professional and pleasant to work with. I would recommend Certified Transmission for any of your transmission problems.
Chris did anything he could to help make it a fair price. I would recommend Certified Transmission to anyone.
I would highly recommend this transmission shop in Topeka to anyone in need of a service or repair.
Monte Smith
Reeds Spring MO
Extremely satisfied with the overall professional service Certified Transmission extended to me.
I would recommend this transmission shop to anyone and they gained a new customer with their expert service.
I will not be going anywhere else in the future. Fast, courteous, and done correctly.